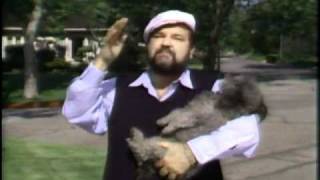 Dom DeLuise tells a joke about a man who is drowning and refuses any help that is offered to him. He tells the good Samaritans that he has faith in God.
Another FUNNIEST JOKE EVER HEARD …
Man falls off a cliff at the Grand Canyon. It's A MILE DOWN. He begins immediately to pray to God … Please Help Me!
The man suddenly finds his hands claspsed around a large branch of a tree about half way down.
Oh Thank YOU God
He looks around. It's still a half mile down.
What now, God?
God SPEAKS … "Let go of the branch."
The man answers. meekly, "Is there anybody else up there?"
http://www.YOURGODEXPERIENCE.com
http://scoop.socool.com [They say a little bull NEVER HURT ANYBODY]
See on www.youtube.com